CHICAGOLAND'S PREMIER RESTORATION &
DESIGN BUILDER
THE DEL MAR STORY
CHICAGOLAND'S PREMIER RESTORATION & DESIGN BUILDER
First and foremost, DEL MAR builders specializes in fire and water damage restoration & design building for custom homes. For this reason we are considered a restoration & design builder all in one. That's why when a family experiences a devastating loss such as a house fire; 7/10 times they turn to Del Mar. It's because of our dedication to excellent, pursuit of perfection, and customer satisfaction that we win high praise. But most importantly, we make it is our mission to restore not just property, but lives as well!
"IN THE BUILDING PROFESSION, THE INCALCULABLE VALUE OF HUMAN LIFE DEMANDS NOTHING LESS THAN THE HIGHEST MORAL CONSIDERATIONS."
Leadership guides employees at DEL MAR toward a social responsibility. For this reason, helping others who've experienced an emotional loss in our motivator. Moreover, one of our top priorities at DEL MAR Builders are the needs of our customers. In short, we remember that without your complete satisfaction, we do not exist!
FROM LAUNDRY TO RESTORATION AND DESIGN BUILDER
TRANSITIONING TO BUILDING
Most importantly, our company's success is built on trust. Indeed, it was Don Hudek that began DEL MAR 42 years ago—and the story is an interesting one! For before the company focus was on damage restoration & design building, Don ran a dry cleaning service. He built relationships with the community by cleaning their clothes. No doubt, this is one of the ultimate customer service business! Hence, Don's customers built trust with him on the foundations of reliability, truth, and character. Moreover, with a deep focus on personal and business ethics, Don would provide personal exceptional quality service in a timely manner. In 1977, Don Hudek started taking care of people at a whole new level.
"A JOB IS NOT DONE UNTIL THE CUSTOMER IS SATISFIED!"
In 1978 DEL MAR became a Restoration & Design Builder Company. Moreover and very quickly, it began its climb as one of Chicagolands premier restoration and design builder contractors. But more importantly, the new company's moral footing copied Don's ethical values. For this reason, even today, Del Mar focuses on building relationships, earning the customer's trust, and providing exceptional service on a timely basis in our mission. In short, the motif we treat our customers like family and carry this over to each job site.
SAVING LIVES THROUGH RESTORATION AND DESIGN BUILDING
TRAGEDY BUILDS CHARACTER
Don passed away in 2013 and left the business to his son, Mike Hudek. Sadly, right after Mike's dad died, his sister followed. Mike had now experienced two very serious losses. It is said that loss is a universal teacher and carries with it compassion and kindness if one allows it. In times of loss, it's natural to give up, yet Mike's family values forged by faith turn weakness to strength; and through faith and love allowed DEL MAR's mission to help others in need carry on. In honor of Don and his family, Del Mar has since become a vessel for doing good; forged by a father's love for doing what was good; Likewise now, his son carries this message of hope and love to each customer suffering loss.
"TO GAIN TRUST, WE MUST BE BELIEVABLE SO THAT ANOTHER WILL HAVE CONFIDENCE IN OUR ABILITY TO KEEP OUR WORD, DO OUR PART, AND FOLLOW THROUGH ON EXPECTATIONS SET."
A quick response team, accurate estimates, professional craftsmanship, and our word makes DEL MAR a leader in FIRE, WATER, and STORM Restoration.
A PREFERRED CONTRACTOR IN RESTORATION AND DESIGN BUILD
IndeedDEL MAR Builders has become a preferred contractor to insurance companies! Why is that? Because we have proven our ability to supply their clients with exceptional customer service. When a homeowner hires us, the client has our whole company working for them. Systems and procedures are in place so that each employee at DEL MAR is aware of each homeowner's personal restoration needs. Also, each DEL MAR inspector is an expert in their field! Moreover, they use industry-leading estimating software technology to provide consistent, timely, and accurate estimates.  Furthermore, this speeds up the recovery process!  But most importantly, a personal project manager is assigned to each homeowner to guide them through the recovery process, keeping them up to date with building styles and the latest material trends. Our estimators and project managers will work together with your insurance company to make sure you gain back what you've lost. In short, we look out for you!
Industry awards and peer recognition is nice, yet what drives DEL MAR is each employee's personal ethical values. That is what unites our company! We add compassion to each family's loss and guarantee that we will deliver and follow through – exceeding each homeowner's expectations. At the end of the day we at DEL MAR each feel good that we have gone above and beyond to deliver exceptional customer service. Who are we unless we care for others? We do whatever it takes. Why? Because we care!
"FOR OVER 40 YEARS, DEL MAR HAS KEPT AGENTS AND HOMEOWNERS INFORMED FROM START TO FINISH."
FOR THIS REASON, DEL MAR IS CHICAGO'S PREMIER RESTORATION AND DESIGN BUILDER.
DEL MAR BUILDERS SPECIALIZES IN DAMAGE RESTORATION AND CUSTOM HOME DESIGN. IN SHORT, WE ARE A RESTORATION AND DESIGN BUILDER. WHEN A FAMILY EXPERIENCES A DEVASTATING LOSS SUCH AS A HOUSE FIRE, IT IS OUR MISSION TO NOT JUST RESTORE PROPERTY BUT TO RESTORE LIVES!
TIMELY CUSTOMER
SUPPORT
First, whether your loss is big or small, we will do our best to meet your deadlines and get you back home.
INNOVATIVE DESIGN
IDEAS
Secondly, we have amazing creative interior designers that focus on a traditional, contemporary, or modern design style.
ADVANCED
TECHNOLOGY
Thirdly, we use the latest tools in advanced estimating software to ensure industry setting competitive pricing to our customers.
CLEAR
COMMUNICATION
Finally, a construction professional that communicates with you can make a huge difference in getting you back home quickly.
AWARD-WINNING RESTORATION & DESIGN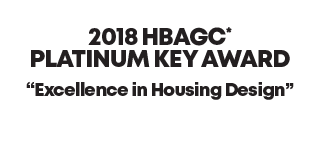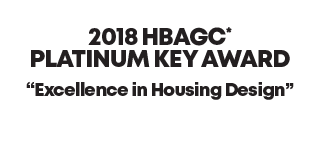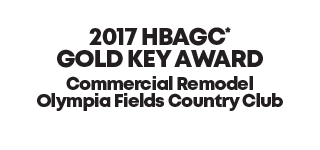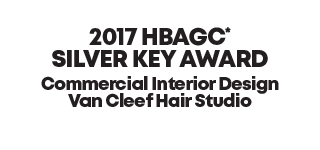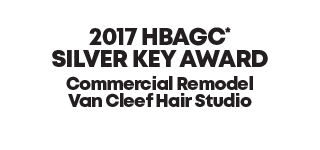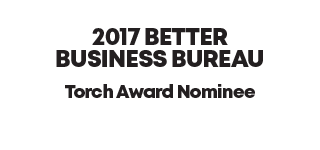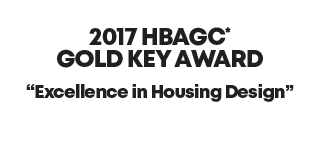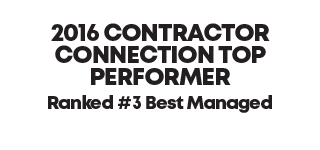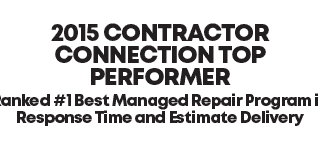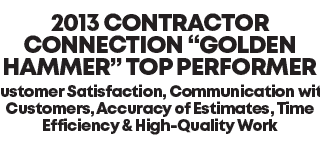 DEL MAR stands behind our work with a 5-YEAR LABOR WARRANTY on work completed.
Do you have an emergency from insurance loss such as fire, water, or storm damage? DEL MAR is available for emergency callouts.
DEL MAR stands behind our work with a 5-YEAR LABOR WARRANTY on work completed.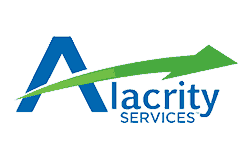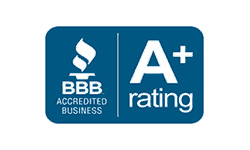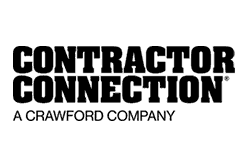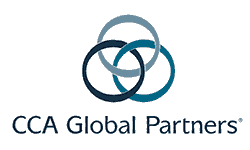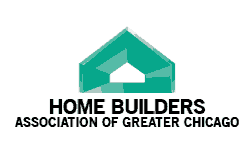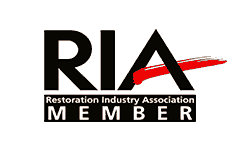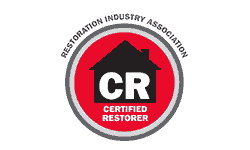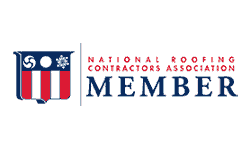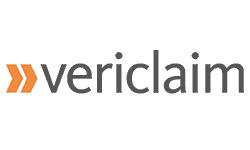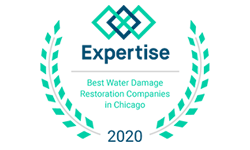 QUALITY GUARANTEE 5-YEAR
WARRANTY
DEL MAR STANDS BEHIND OUR WORK WITH A 5-YEAR WARRANTY ON WORK PROVIDED.
Del Mar Builders warranty is for (5) years. The five (5) years start from the date of completion of all work, or the date the Certificate of Completion form was signed. The warranty is for all workmanship of both Del Mar Builders and the subcontractor. The work must be in accordance with your estimate; and states that "any construction agreement will be of good quality and free from any fault or defect." Moreover, our warranty is transferrable if the homeowner decides to sell the property.
Del Mar Builders also provides a one (1) year warranty. Our one (1) year warranty starts from the completion date of your project. It provides reassurances that all materials and equipment furnished by Del Mar or the subcontractors in the repairs will be new, of good quality and free of defect. This warranty is limited to visible defects for materials and equipment furnished in the repairs. Please call Call (800) 298 0900 Del Mar Builders for any questions.
Do you need help with a project? Fill out this form to get in touch.
HEADQUARTERS
15255 S. 94th Ave. Suite 500
Orland Park, IL 60462