LOCAL FIRE AND WATER RESTORATION SERVICES
WITH 45 YEARS OF DESIGN AND BUILD EXPERIENCE
Ranked among Illinois top restoration services companies in the greater Chicagoland area. Building quality and trust for over 24 years.


5 year warranty on all labor



Golden hammer award winner 8 times running



Insurance claims specialists with 30+ years experience to maximize your fire claim
REBUILDING LIVES & HOMES FOR OVER 45 YEARS
Del Mar Builders leads the industry by offering a one of a kind, first class concierge-level experience. Our core values drive us to be the best in all facets of the job. By believing in these values, we will always succeed and offer an experience second to none.
Rebuilding lives… one home at a time
 364
YEARLY AVERAGE RESTORATIONS
 7,156
DAMAGE RESTORATIONS
ALREADY A CLIENT? VISIT OUR CLIENT CONCIERGE PORTAL TO TRACK YOUR PROJECT!
REVIEW WORK COMPLETED AND WORK JUST STARTING TO KEEP ON-TRACK WITH DEL MAR
DEL MAR BUILDERS SPECIALIZES IN DAMAGE RESTORATION AND CUSTOM HOME DESIGN. WHEN A FAMILY EXPERIENCES A DEVASTATING LOSS SUCH AS A HOUSE FIRE, IT IS OUR MISSION TO NOT JUST RESTORE PROPERTY BUT TO RESTORE LIVES!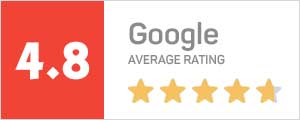 5 Star Review
Erica
March 25, 2021
A job well done! First, we want to say thanks to Vance our project manager for making this a smooth ride for us. Everything questions that we had he was there to answer and make sure things were in order. We also like to thank Johnathan our Contractor and his workers for doing a great job of making our home complete again. We appreciate the knowledge they all provided to help make this journey a successful one.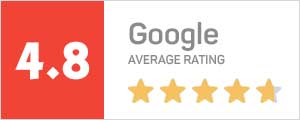 5 Star Review
Debra
Apr 02, 2021
Vance was our project manager and he had a crew and the work done within the week. He knew we are putting the house up for sale and the crew came in and knocked it out all in the same day. They asked if they could stay late to get it done and that they did. They took no breaks and worked around 12 hours on 3 different rooms that had ice shelf damage from this cold, snowy winter. Thank you Vance and the crew for your professionalism and great work. I truly appreciate it and will recommend you to everyone!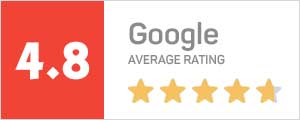 5 Star Review
Anna
Mar 30, 2021
Our home was hit by trees Memorial Day weekend of 2020. Del Mar Builders worked with us from the very first walk through to assess the damage, through construction, and up until we were finally able to move back in 10 months later. They were down to Earth and easy to work with, kept us informed every step of the way, and coordinated with our insurance to make sure everything on our claim went smoothly. They helped us turn our broken house back into a home again! I would absolutely recommend them to anyone who is in need of doing any work to their home! Wonderful company!!!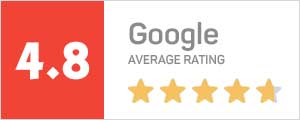 5 Star Review
Kathy Jo
Mar 11, 2021
I had damage done to my home due to a storm. I went through my insurance for repairs that turned into a big replacement instead of repair. Vance was assigned Project Manager and he was friendly and determined to make sure I was satisfied and well informed. The contractors that completed the jobs were amazing. I am very happy and also kudos to my insurance company!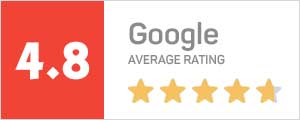 5 Star Review
Annette
Mar 18, 2021
Good job! Thanks for making my dream come true! Shout out to Eddie my estimator, Vance my project manage, who is a great communicator put together, Dennis and Dallon my electricians, Chris and John my construction contractors. Ron and Jimmy of Bluestone with their crew for the lead removal plus Joe and Zakk of Kevin Szabo jr Plumbing Inc. Good crew of professionals. I want this group on my next project, my kitchen and hallway is beautiful. Thank you everyone.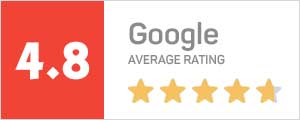 5 Star Review
J
Mar 11, 2021
We had a pretty tough time recently with our garage roof collapsing after the big snow. Del Mar Project Manager Vance was incredibly attentive, responsive, and professional while ensuring our garage was repaired. Everything from the insurance estimate to the workers themselves. I haven't seen such good, seamless customer service in years and it was greatly appreciated during such a stressful time.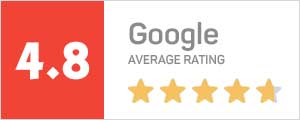 5 Star Review
Thornton
Mar 10, 2021
My Experience with Delmar was nothing short of exceptional. Even though it was a pain to have the construction going on and the flooding. They worked around our schedule and made us comfortable. Quick and it looks better than before the damaged happened. Thank You
AWARD-WINNING RESTORATION & DESIGN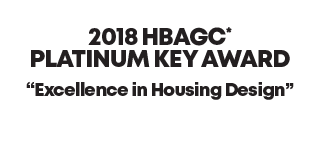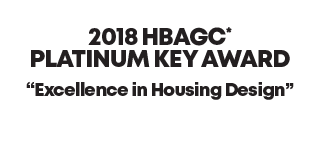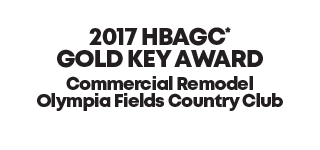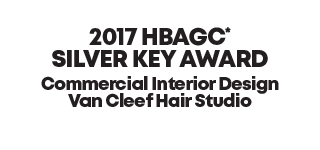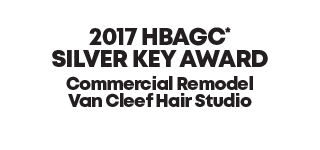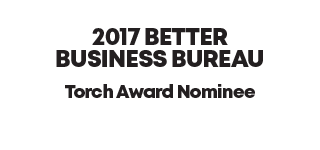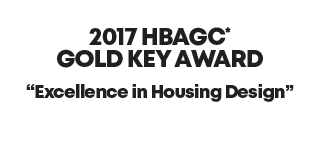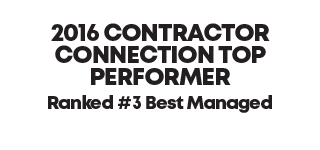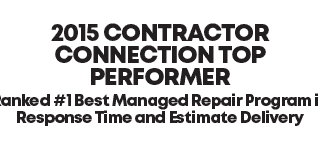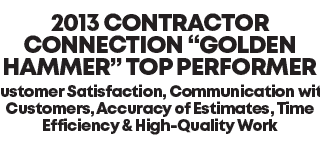 DEL MAR stands behind our work with a 5-YEAR LABOR WARRANTY on work completed.
Do you have an emergency from insurance loss such as fire, water, or storm damage? DEL MAR is available for emergency callouts.
DEL MAR stands behind our work with a 5-YEAR LABOR WARRANTY on work completed.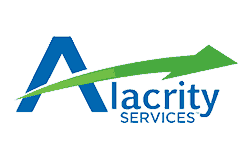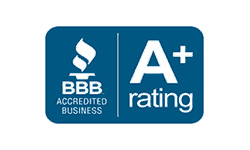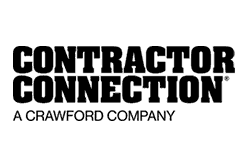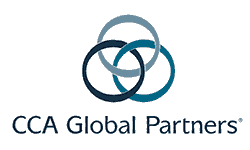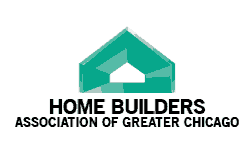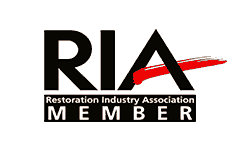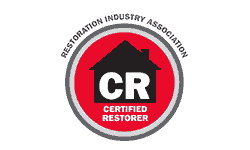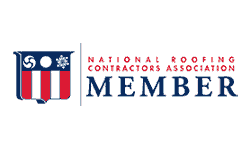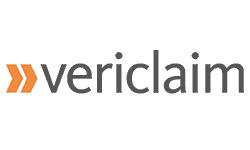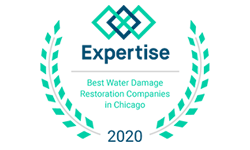 DO YOU HAVE FIRE, WATER, OR STORM DAMAGE?
A fire in your home is traumatizing, threatening those who you care for the most. When the alarm sounds the fire department will answer the call with rapid and quick action. When the flames extinguish and the smoke clears, DEL MAR's fire damage restoration team will stand by you with the same decisive response 24/7 365 days a year.
CONTENT STORAGE/DRY-CLEAN
CONTENT STORAGE/DRY-CLEAN
Water is the most destructive substance inside your home. Flooding or excess moisture can cause your house and contents to rapidly fall apart. If the water is unsanitary and clean-up service is delayed, the issue becomes very serious. When prompt intervention is taken within the first 24-36 hours the effects of water damage is greatly reduced. No matter how severe the damage looks, DEL MAR's clean-up and restoration process will produce amazing results.
Did you know the State of Illinois ranks 2nd with the most wind and hail damage? Mother Nature can unleash wind, hail and downed trees leaving major damage to your roof, siding, fence, porch, and deck. During the storm, DEL MAR's Emergency Response team can offer services to ensure your safety.
EMERGENCY PLUMBING & HEATING
CONTENT STORAGE/DRY-CLEAN
When an emergency arises DEL MAR is here for you to help make your home or business safer and to offer repair solutions. We offer 24-hour EMERGENCY RESPONSE for those moments you just don't expect.
DEL MAR has a full complement of services for custom designs and builds. We have worked on commercial, retail, and residential. No job is too small because our aim is to provide a full-service experience to our clients.
DEL MAR HAS EXPERT EXPERIENCE REMODELING SCHOOLS, CHURCHES, RESTAURANTS, OFFICE SPACES, SPORTS FACILITIES, SHOPS, APARTMENTS, AND CONDOMINIUMS.


OLYMPIA FIELDS COUNTRY CLUB



WESTCHESTER FIRE RESTORATION

HERE ARE SOME HELPFUL NOTES TO HELP YOU
THROUGH THE FIRE DAMAGE RESTORATION PROCESS
Remember, go through your policy and understand it properly. More importantly, do not blindly believe your insurance company. Don't forget, the business model of all insurance is self interest. For this reason, get professional support. In short, let DEL MAR ensure you get your rightful share of your claim. Insurance will rob you, so hire a professional. Moreover, make sure to keep all your insurance documents handy and record every conversation.
HOW CAN I GET A FAIR CLAIM SETTLEMENT?
In addition, insurance companies undervalue damages all the time. In other words, be aware that your claim may be lower than your limits. At Del Mar Builders, our professionals have the experience to assess your claim and get you a fair claim settlement. Ultimately, we hope you will choose Del Mar as your next construction professional. In short, Del Mar can make a huge difference in your claim settlement.
POST DISASTER INSURANCE PROBLEMS?
In fact, we will do our best to meet your deadlines and get you back home quickly; and whether your loss is big or small, we'll prioritize you. Are you upset with the many problems that emerge during the insurance claims process? Because if you are, we'll handle everything for you.
INSURANCE PRICING GUIDELINES DON'T MATCH ?
Remember, insurance companies can limit claim value. For this reason it's important to get someone to help you with your claim. Moreover, we'll make sure the insurance company restores your home or business to its prior condition or even better. Last but not least, we will ensure your complete satisfaction and get you essential code upgrades. Del Mar will get you more, so don't settle for less.
Again, stay calm when you feel pressure. Most importantly, you must contact DEL MAR immediately. Indeed, it is the best decision you could make. Remember, Del Mar will get you the maximum claim value for your settlement and help you every step of the process. So call Del Mar Today at (800) 298-0900 for a free fire damage restoration claims estimate
DEL MAR = THE EXTRA MILE!
Notably, you can rest easy with Del Mar on the job. To demonstrate our dedication give us a call today at (800) 298-0900. Indeed, we will go the extra mile, for our aim is to us earn your trust.
First and foremost, we will help you get a grip on your insurance policy, with attention to helping you understand your deductible. Another key-point and hard concept to grasp is the recoverable and non-recoverable depreciation. For this reason we work tougher with your mortgage company to get you the most out of your claim.
THE DEL MAR TEAM IS ALWAYS WORKING ON EXCITING PROJECTS. WE WILL SHOWCASE A FEW OF THEM HERE.
First thing first, a house can collapse from foundation issues. This is why it is important to pay attention to the structure of your house. The problem with foundation issues is that they can become severe over the years and pose a threat to your house's structure and your safety. Hence, you should pay attention to even small issues.
Water damage is a serious concern as it causes huge losses. Typically caused due to extreme weather conditions such as storms and floods, water damage affects more than 14,000 people in the US in a single day. It can even cause damage to the drywall ceiling, causing people to look for a drywall ceiling repair company.
What's In This Articles How Much Does it Cost to Fix Cracks in the Foundation of House? Introduction to Foundation Cracks Cost of Fixing Cracks in Foundation Sealing Leaking Cracks Fixing Bowing Walls Sinking Home Sinking Foundation Leveling and Sealing Filling Cracks...
Do you need help with a project? Fill out this form to get in touch.
HEADQUARTERS
15255 S. 94th Ave. Suite 500
Orland Park, IL 60462