Add value and space to your home with an addition. This may be easier than you think. Here is a simple 4 step plan to stick with if you are considering a home addition.
Step 1: Get documentation
Start off by gathering all important documents you will need for your home addition. Consult with the building department at your village hall to receive information on permits and code regulations. Secure a copy of your plot. Determine where the addition is best suited on your property and make sure it falls within property line regulations set forth by your municipality. You may also want to reach out to your homeowners insurance provider to notify them of your plans.
Step 2: Finance your project
Second, consider your budget and financing options. According to
Home Advisor,
the average cost of an addition is $40,915. In reality, home additions can range from a few thousand to a few hundred thousand, depending on the job. While a home addition may seem out of your financial reach, researching financial options may change your mind. Be sure to check out the following avenues:
refinancing your home
securing a personal loan
borrowing against your 401k
taking money out on a home equity line of credit
Step 3: Hire your contractor
Next, take your time to carefully research contractors. Reputable contractors can be hard to find. Unfortunately, there are horror stories of contractors who go MIA before jobs are completed. Others may cut corners to make the most out of their profits. So, what should you look for in a contractor?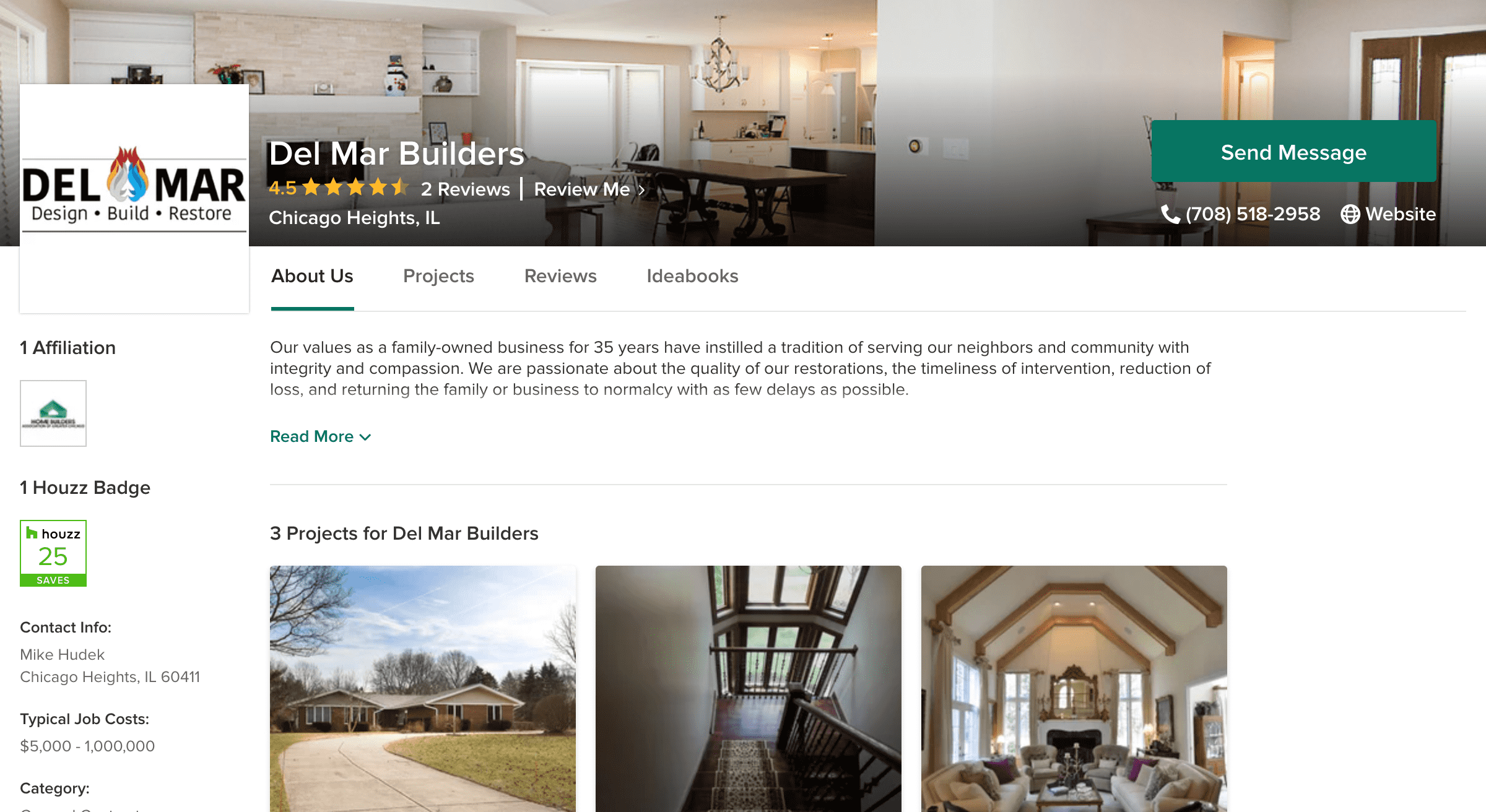 First off, you can start by looking up local contractors on websites like
Houzz
where you can read reviews and check out photos of completed jobs. Be sure to research reputations on the Better Business Bureau, and look for contractors with an
A+ rating
. Additionally, ask people in your community for trusted referrals. Furthermore, look on the contractor's website to see the type of core values that set them apart in the industry. Consider any certifications necessary to complete your addition. Finally, call your top construction companies to get free consultations and quotes. Once you feel good about a company and their ability to handle your home addition, hire your contractor and get started!
Step 4: Have fun designing!
Your addition allows you the creativity of starting fresh. By working with your contractor, you can
create a perfect at-home spa
. Or perhaps you are adding another bedroom, or upgrading your kitchen space. Whatever your home addition may be, your contractors collaborate with you to design a space within your budget at taste. Contractors can steer you towards affordable and modern flooring choices, upgraded lighting options, and elegant custom finishes. Planning for your home addition in Chicagoland is easy when you work with
Del Mar Builders
, located at 905 W. 175th St in Homewood, Illinois, just south of Chicago. With over 40 years of experience in custom home design, Del Mar Builders' award winning designers have received the Gold Key Award in 2017 and 2018 from
Homebuilders Association of Greater Chicago
. Please visit
www.getdelmar.com
to get started on your home addition project today!