With over 40 years in the fire restoration business, Del Mar Builders sees an influx of house fires throughout winter. We see the rate of house fires go up in winter due to many reasons, but the main culprit is how people are heating their homes. Furthermore,
FEMA reports
that peak months for electrical fire deaths are from November through March. Heat your home and prevent house fires with these safety measures in place.
Electric Space Heater Safety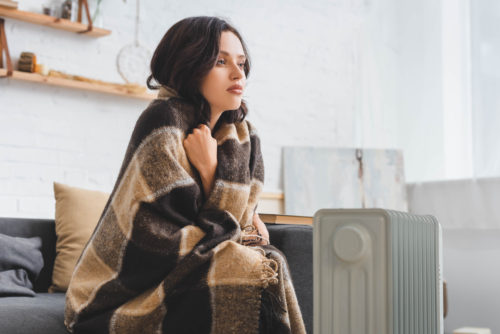 If you are trying to warm a small area or supplement the heat from your central unit, then a space heater is a good option when used safely. Here are tips for using a space heater safely:
Do not use an extension cord. Instead, plug the heater into the outlet directly.
Do not plug other high voltage appliances into the same outlet as a space heater.
Always purchase a new space heater with safety features and Underwriter's Laboratory (UL) label.
Do not use a space heater that is too big or powerful for the space you are heating.
Clear the space around the space heater, making sure items are not touching it.
Never leave a space heater unattended or near children.
Fireplace safety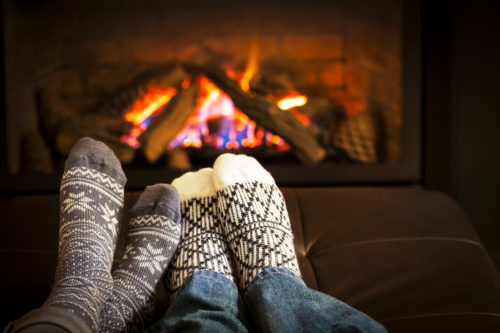 Next, the ambiance created by the glow and warmth of a fireplace sets the tone for a warm winter moment. However, when homeowners do not properly care for their fireplace, a serene situation easily ignites into a hazardous danger zone. Here are tips for maintaining the safety of your fireplace:
Start by getting your chimney inspected, cleaned, and repaired annually.
Select the right type of wood to burn, and never use chemicals in your fireplace.
Next, use a spark screen in front of your fireplace to keep sparks from harming your home.
Furthermore, check your carbon monoxide detectors.
Lastly, have an updated fire extinguisher nearby when using your fireplace.
Other sources of heat
Finally, here are articles we recommend reading to help you safely heat your home.
In case of an emergency
If you are located in Chicago or the suburbs, give
Del Mar Builders
a call if you experience a heating emergency or house fire. Located at 905 W. 175th St in Homewood, Illinois, just south of Chicago, Del Mar Builders has been rebuilding homes and lives for 40 years. With an A+ rating on
Better Business Bureau
, we encourage you to read
our reviews
at
www.getdelmar.com
. We offer 24 hour emergency services. Give us a call at 1-800-298-0900 and our Del Mar team will be there for you in your time of need.